Purpose: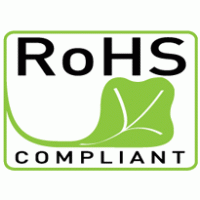 The RoHS Regulations implement the provisions of the European Parliament and Council Directive on the Restrictions of the Use of Certain Hazardous Substances in Electrical and Electronic Equipment (2002/95/EC) in order to:
protect human health and the environment by restricting the use of certain hazardous substances in new equipment; and
complement the Waste Electrical and Electronic Equipment (WEEE) Directive (2002/96/EC).
Who Does it Affect?
Manufacturers, sellers, distributors and recyclers of electrical and electronic equipment (EEE) containing:
lead;
mercury;
cadmium;
hexavalent chromium;
polybrominated  biphenyls (PBBs); or
polybrominated diphenyl ethers (PBDEs).
In order to put products on the market in the European Union, manufacturers will need to ensure that their products and product components comply with the requirements of the Regulations by the relevant date.
What Does That Mean to Us?
Jamestown Electro Plating is committed to meet the requirements of its customers by moving forward to ensure compliance with this directive.
E-Coat  √ RoHS Compliant
PPG' Electrocoating (PPG Powercron 8000) paint was chosen before our E-Coat line was ever built as to provide a superior corrosion resistant finish without the use of heavy metals or volatile emissions.
Zinc  √ RoHS Compliant
We are currently capable of providing RoHS Compliant Zinc with Clear Chromate when required.
This is an on-going project.  When completed we will provide more information.